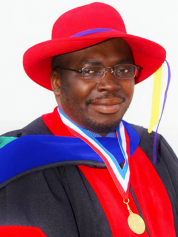 Prof. Engr. Gamaliel O. Prince
President and Vice-Chancellor
The President and Vice-Chancellor is the Chief Executive Officer, Chief Academic Officer and Chief Operation Officer of the university on behalf of the Board of Regents and Fellows of The University of America . The President is also the Chairman of the University Senate. The President is elected to serve at the pleasure of the board for six and re-elected every six years. The President & Vice-Chancellor like Chancellor and the Pro-chancellor, must be a highly accomplished academic, strategic innovator, edupreneur and a doctorate degree holder with excellent moral and intellectual pedigree commanding the respect of all in and outside the community.